Pendleton High School Holiday Season Wrap-Up
PHS students found several ways to give back to their community during the recent holiday season.
Last month, an annual tradition they completed was PHS Adopt-a-Child, where PHS teams/groups/staff "adopt" a child to provide holiday gifts through Salvation Army in Pendleton. In December, PHS adopted 45 children, an "outstanding effort by our students and staff," said Stu Clem, PHS Leadership Advisor.
Also, during the holiday season, all district schools — elementary, middle, and high — participated in the Canned Food Drive, with students collecting hundreds of non-perishable food items for local families.
Finally, PHS Leadership hosted their annual Little Bucks Day on December 15th. The purpose of this half-day event is to give back to the Pendleton community and provide a fun day with various activities for some Little Bucks, pre-elementary children, with Big Bucks (PHS students) as role models. The Little Bucks are children of PHS staff members and friends.
There were 20 participants in Little Bucks Day this year. According to Advisor Clem, "We have had about ten former Big Bucks in our leadership class bring their own Little Bucks to this event the last three to five years." Clem thanked PHS student Grace Pitner, who he said was an amazing chairperson of the Little Bucks committee. "It was the best Little Bucks Day we have had!" Clem said.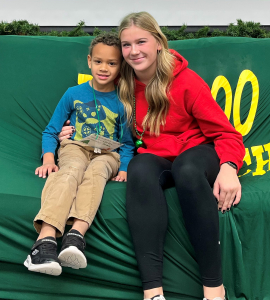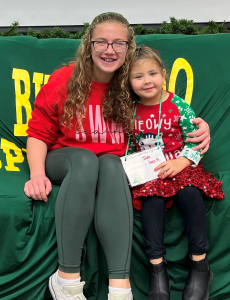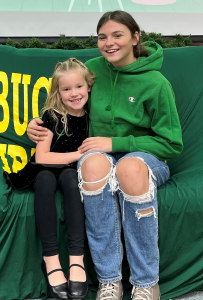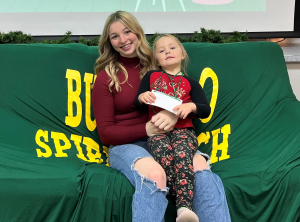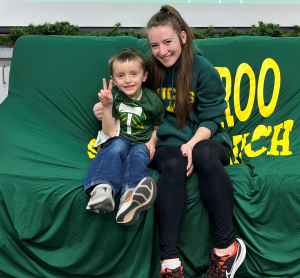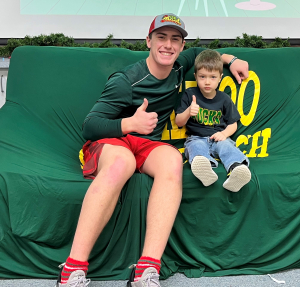 https://hs.pendleton.k12.or.us/wp-content/uploads/sites/12/2022/12/Little-Bucks-Day.jpg
1091
1818
rthornburg
https://hs.pendleton.k12.or.us/wp-content/uploads/sites/12/2020/04/PHS-Logo.png
rthornburg
2023-01-09 15:44:53
2023-01-09 15:46:09
Pendleton High School Holiday Season Wrap-Up