ASPIRE is your source for planning for life after high school!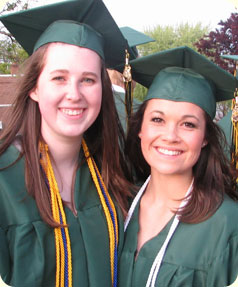 The ASPIRE (Access to Student Assistance Programs In Reach of Everyone) program provides resources and individual assistance to students and parents to assist with post-high school education and training as well as military and employment options.  Volunteer mentors assist students with career exploration, college and/or training program identification, SAT & ACT registration, test preparation, admission and scholarship applications and essays, and navigating the financial aid processes.
Get Connected!
ASPIRE Meetings
Jill Gregg and a great group of community volunteers are available to meet with students one-on-one to discuss their future plans. ASPIRE can meet with students in person or virtually.
In person meetings: To make a meeting with Jill or an ASPIRE volunteer stop by the ASPIRE office (room 249) by the counseling office.
Virtual meetings: email Jill Gregg to set up a meeting over Google Meet.
ASPIRE Office Hours are Tuesday – Thursday, 8:00am-3:45pm
"Like" Pendleton ASPIRE on Facebook for timely notification of dates, deadlines and special events.
PHS Transcript Request
Colleges and scholarships often request a copy of your high school transcript. To request a copy please fill out the Transcript Request Form.
*** If you are requesting a transcript for your OSAC Scholarship/Oregon Promise application: Do not upload your own transcript! Select the option on the application for your high school to upload your transcript and we will take care of it.
How to order transcripts from BMCC
ASPIRE Contact Information – Room 249
Jill Gregg, ASPIRE Coordinator
541-966-3846
Email
Mandy Oyama, BMCC Next Step Navigator
541-966-3845
Email
COVID-19 College Updates
Many students and their families have questions about how to proceed with college and career planning, especially in light of the uncertainties we are all facing. Rest assured that colleges are adjusting their expectations and deadlines along with the rest of the world. Below are some resources to help keep you moving forward in this planning process. Don't hesitate to reach out to ASPIRE if you have any questions.
General College COVID-19 Resources and Updates:
ASPIRE'S Goals
Increase the number of Oregon students who continue their education and/or training and apply and receive scholarships and financial aid.
Extend and enhance career counseling with students.
Train adult volunteers to advise and mentor students concerning options for college or vocational training after high school.
2015 Payscale Return on Investment Report: see the value of a college education in the job market.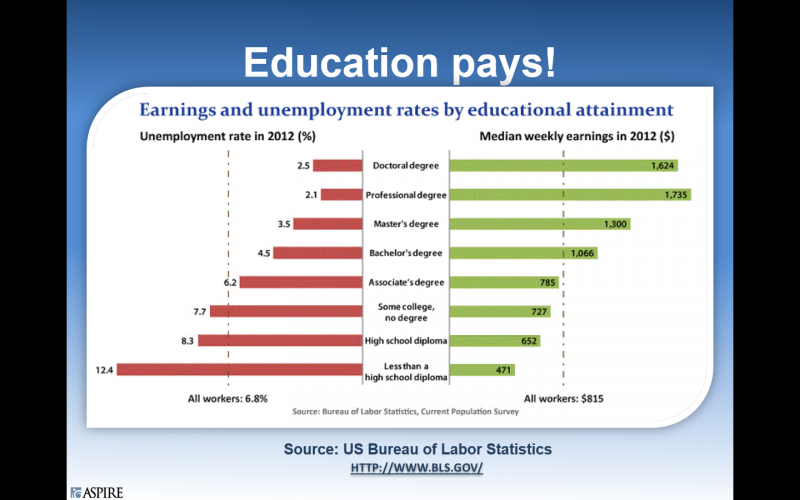 Volunteering for ASPIRE
If you would like to volunteer with the ASPIRE program, please contact Jill Gregg at (541) 966-3846 or by email.  References and criminal record checks are required for all volunteers.
Become an ASPIRE Volunteer!