ASPIRE: Access to Student Assistance Programs In Reach of Everyone
Mandatory Senior Survey:  Please complete by May 15, 2020!
This survey is mandatory no matter what your plans are after high school.  If you are headed to college, please have your financial aid letter with you to accurately answer some of the questions.
Virtual Senior Decision Celebration – submit your photo by May 15, 2020
If you'd like to participate in the PHS Virtual Decision Day celebration, please submit a picture of yourself holding up a pennant or sign of where you are going next year.  This includes any college, university, trade school, military, or job training.
Submit your photo via email to jgregg@pendletonsd.org.  Photos will be used in an online slideshow.  By submitting your photo, you are giving permission for your photo to be shared online on the PHS website and social media pages.
***If you do not have a pennant or sign to use, simply pretend to hold one up and I will photoshop a pennant in for you!***
COVID-19 College Updates
Many students and their families have questions about how to proceed with college and career planning, especially in light of the uncertainties we are all facing. Rest assured that colleges are adjusting their expectations and deadlines along with the rest of the world. Below are some resources to help keep you moving forward in this planning process. Don't hesitate to reach out to ASPIRE if you have any questions.
General College COVID-19 Resources and Updates:
Senior Resources:
Junior Resources: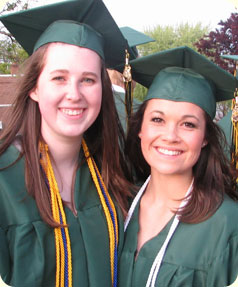 The ASPIRE (Access to Student Assistance Programs In Reach of Everyone) program provides resources and individual assistance to students and parents to assist with post-high school education and training as well as military and employment options.  Volunteer mentors assist students with career exploration, college and/or training program identification, SAT & ACT registration, test preparation, admission and scholarship applications and essays, and navigating the financial aid processes.
ASPIRE is your source for planning for life after high school!
Get Connected
REMIND Text Message Service: Student and Parents, sign up for ASPIRE REMIND text messages by texting the message below to 81010.
| | |
| --- | --- |
| 19-20 Class | Text message |
| Senior | @phsa20 |
| Junior | @phsa21 |
| Sophomore | @phsasp22 |
| Freshman | @phsasp23 |
ASPIRE Office Hours
Tuesday 9:30 – 3:30
Wednesday 7:30 – 3:30
Thursday 7:30 – 3:30
Students are encouraged to make an appointment, but can drop-in as well.
ASPIRE Contact Information
Jill Gregg, ASPIRE Coordinator
541-966-3846
Room 201
jill.gregg@pendleton.k12.or.us
"Like" Pendleton ASPIRE on Facebook for timely notification of dates, deadlines and special events.
ASPIRE'S Goals
Increase the number of Oregon students who continue their education and/or training and apply and receive scholarships and financial aid.
Extend and enhance career counseling with students.
Train adult volunteers to advise and mentor students concerning options for college or vocational training after high school.
2015 Payscale Return on Investment Report: see the value of a college education in the job market.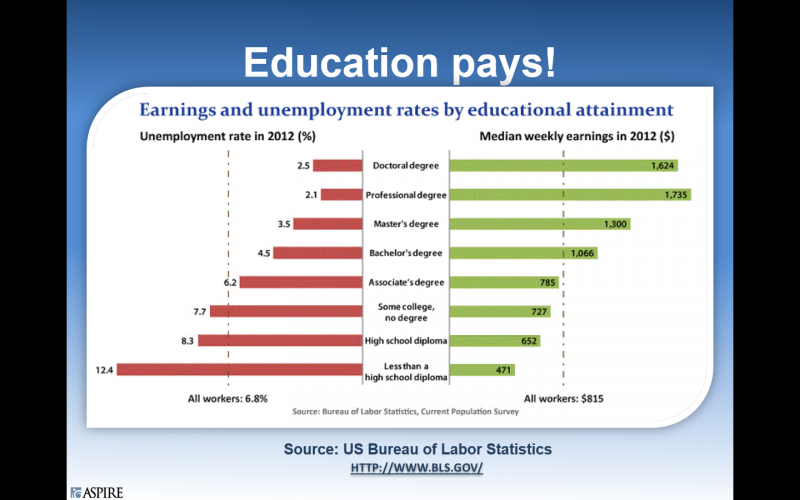 Volunteering for ASPIRE
If you would like to volunteer with the ASPIRE program, please contact Jill Gregg at (541) 966-3846 or by email, jill.gregg@pendleton.k12.or.us. References and criminal record checks are required for all volunteers.
Become an ASPIRE Volunteer!