Jack & Jill Events at PHS
The purpose of some fun activities this year at Pendleton High School (PHS) is to increase participation in school events and boost PHS spirit. One of the ways to increase participation is to be involved in or watch a Jack and Jill event.
The Jack and Jill events are so named because teams who participate must consist of male and female students. There are a variety of competitions planned – volleyball, black light volleyball, pickleball, badminton, and spike ball. The events are scheduled once a month in Warberg Gym. Teams pay $2 per person to register to participate.
According to Stu Clem, PHS Leadership Advisor, the high school has been having Jack and Jill events for more than 10 years, and they are a true PHS tradition, as he hasn't heard of any other high school that does them.
The winners of each competition get to participate in a really fun event in the spring/end of the school year. Each student team goes up against a PHS Staff Jack and Jill team.
Jaydon, a Junior, said he and his friends participate in the Jack and Jill events because it's fun.
Aubrie, a Junior, said it is a break from Advisory class. "I'm terrible at some of the events/sports, but it's fun," she said.
Grace Pitner, PHS Senior, is the Assembly Director for PHS Leadership this year, and she said planning the Jack and Jill events has been fun. "I like yard games, and it's fun to play against kids your age and not your parents. It's also good because it makes for fun competition because the students who sign up for Jack and Jill are playing because they want to."
Last year, Pitner and her teammate won three events – pickleball, volleyball, and black light volleyball. So they were able to compete against staff teams for two events – pickleball and volleyball (the two volleyball competitions were combined). They lost both events, which she said was embarrassing but still a great experience.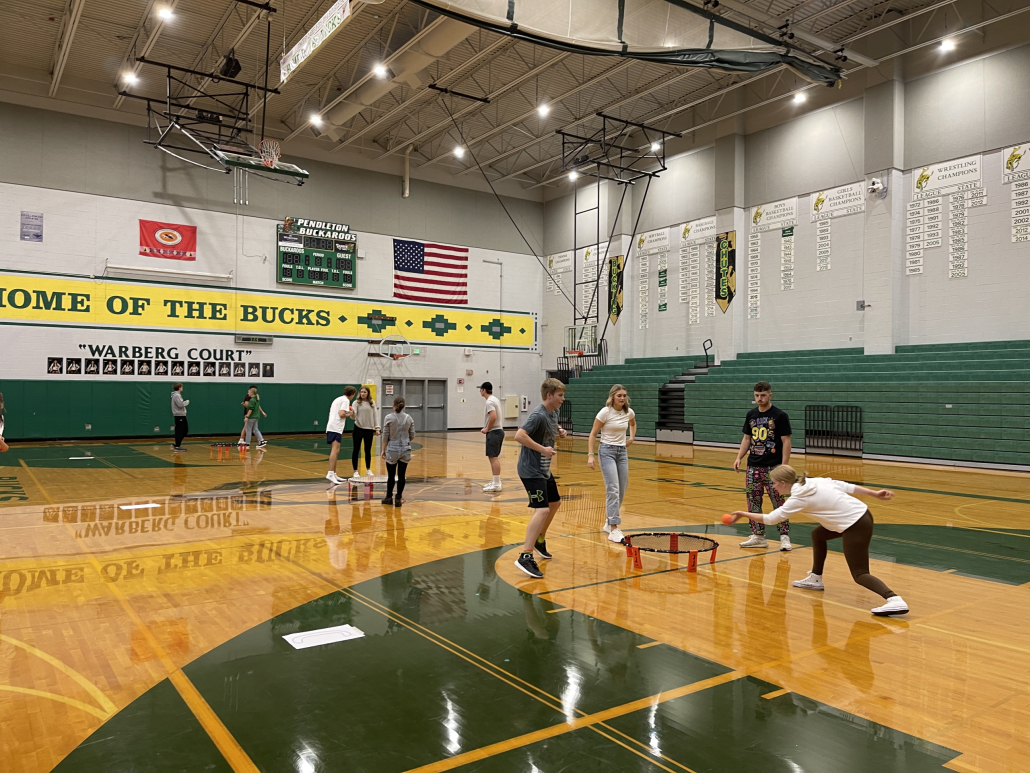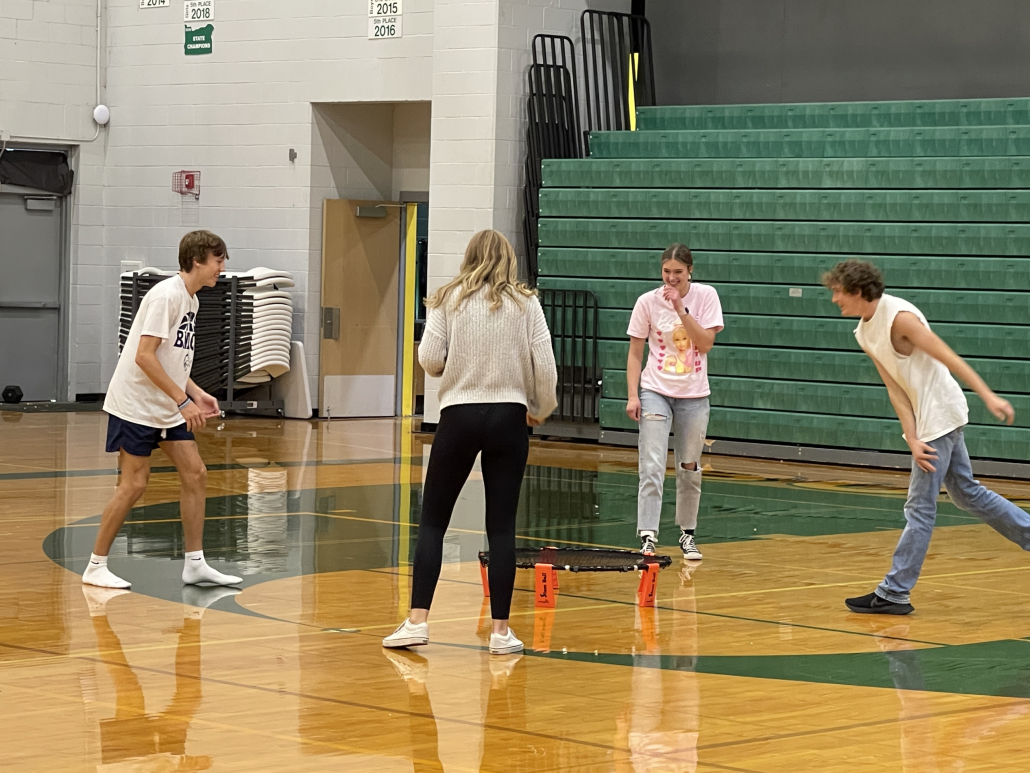 https://hs.pendleton.k12.or.us/wp-content/uploads/sites/12/2023/10/IMG_1647-scaled.jpg
1920
2560
rthornburg
https://hs.pendleton.k12.or.us/wp-content/uploads/sites/12/2020/04/PHS-Logo.png
rthornburg
2023-10-26 13:21:49
2023-10-26 13:23:50
Jack & Jill Events at PHS